How To Nurture Urban Innovation
By Erika Clugston for Clean Technica | 7th July 2019 | Updated at 09:07
---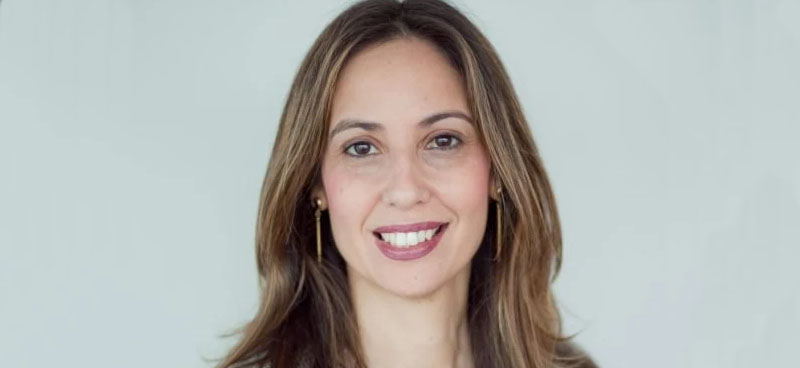 | In the race to stop the climate crisis, one of our most important tools is innovation — the ability to think outside the box, experiment with new ideas and successfully implement new solutions. So then, how do we nurture and cultivate innovation in our increasingly urban environments?
Ahead of the 2019 TRANSITION Forum, we spoke with Rinat Guy, the CIO (Chief Innovation Officer) in the Municipality of Tel-Aviv – Yafo, Israel, to gain insight into her work and perspective on innovation. Rinat is on the Advisory Board and a speaker at this year's Forum which is addressing the theme: "Shifting Towards Sustainable Lifestyles."  She has led Tel-Aviv's Innovation program for the past five years, establishing the "Inno-Coachers Team" and promoting innovative projects throughout the city. In 2017 Tel Aviv-Yafo won second place at the 2017 European Capital of Innovation competition, a testament to the creative transformation the city has experienced.
Why are you passionate about urban innovation?
Through urban innovation I believe it is our duty as public servants to harness idea contributions and input from all the stakeholders in the urban ecosystem to care, preserve, develop our cities and provide the highest quality of life for the taxpayer. By doing so we instill the merits of accountability, cooperation, engagement, belonging, influence, equal opportunities, inclusion and social responsibility one goal in mind: cohesive and resilient society.
I get my personal fulfillment by providing the platform and empowering the people to take an active part in this process. The ultimate satisfaction and drive for me is when I see a project born from the people and successfully implemented by the people, and the feedback and feelings of value I receive from the people. This is exactly the hope and culture change that motivates me to believe in urban innovation.
Can you clarify what urban innovation means to you? In tech, in education, in the arts?
Innovation is about creating value by doing things differently together. Eliciting implementing and scaling creative ideas that brings value to the residents.
In tech:
Technology is a tool for implementing ideas. For example, Tel Aviv supports startups that focus on smart city and offer technological solution tackling urban challenges. We provide them with a beta site, free Wi-Fi, pilot proof of concept center. One of the projects born from the innovation program which is in implementation stage is a navigation application for children with autism. It helps them get from one place to another in the school on their own.
Education:
Our innovation program trains teaching staff to be agents of change within the municipal education system. The aim is to encourage a culture of entrepreneurship within the education ecosystem, thus promoting innovative ideas that will influence the learning experience in schools, and kindergartens. The key objective is to adapt the learning process to the 21st century making it relevant, up to date, rewarding, and enjoyable.
Why is it so important for cities to cultivate an ecosystem of innovation?
Innovation in Tel Aviv Yaffo brings together communities and groups that would have never ever interacted otherwise. It also assists residents with disabilities, makes services accessible to our senior citizens and improves the quality of life of all our residents. Innovation in Tel Aviv is synonymous with humanity, compassion, joy and dignity.
What are some of the main challenges that a city faces that can be addressed with urban innovation?
Transportation, housing, high population density, high cost of living.
What are the primary things that startup creatives and other innovators need to flourish in a city?
This is what we in Tel Aviv provide:
Professional support and consulting
Access to municipal data experts
Proof of concept lab/space
Co-working spaces
Tax reliefs
Open data source
Stimulating social and nightlife food, culture and art
Free Wifi
Can you give us a few specific examples of how you have established an innovative environment?
We developed in-house the ITAY model. We selected a star from each department as innovation agent. Put them through an exclusive 3 months training program. We want to engage with the employees, empower them so they can tell us what to do, implement, and expand. The "Tel Aviv Solar Roofs" initiative is the 1st prize winner of the Urban Innovation. We found the ITAY model successful and scalable. This model won the second place at the 2017 European Capital of Innovation competition, and I am happy to say that we are embedding it with students and teachers in schools in the city and with the community.
You're on the Advisory Board and a speaker at the 2019 Transition Forum with the theme of "Shifting Towards Sustainable Lifestyles." What will your lecture focus on?
I intend to focus and address the following points and questions raised in the overview of the Transition Forum program:
The importance of sustainability for the city of Tel Aviv
How Tel Aviv municipality made the shift and moved sustainability to the top of the city urban challenges agenda
The innovation unit's active role in tackling sustainability challenges using the ITAY model – a systematic method for encouraging creative thinking and ecosystem engagement
Examples of projects born from ITAY that address environmentally friendly community as well as community shared economy
The first academic MBA program; a collaboration between the municipality and Tel Aviv University as another systematic initiative to tackle sustainability challenge
Photo|Rinat Guy, CIO (Chief Innovation Officer) in the Municipality of Tel-Aviv – Yafo, Israel©CleanTechnica