Creation of a Global Alliance for Smart Cities in Africa
By TEAM R20 | 26th March 2019 | Updated at 09:03
---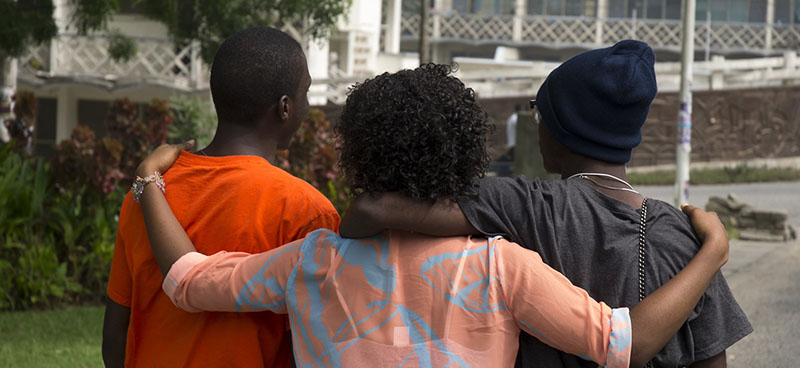 | Emerging markets and developing countries, mainly in Africa, are key areas where investments are needed to achieve the United Nations Sustainable Development Goals (SDGs).
In a recent paper published by the UNEP FI(1), the remaining gap in terms of financial flows to be allocated to meet the SDGs objectives is estimated at around US$ 2.5 trillion per year until 2030, with Africa representing nearly half of the gap.
Moreover, in order to reach the SDGs, it is paramount to:
Refurbish infrastructure and accelerate transition in developed markets
Innovate and create resilient infrastructure to leapfrog in developing markets.
To successfully leapfrog to sustainable development, emerging and developing countries in Africa have to embrace the opportunity offered by digitalisation and to rethink their business models around it.
The creation of the Global Alliance for Smart Cities in Africa (GASCA) is part of this ambition and aims to collectively explore concrete ways to support African development.
GASCA is a multi-skilled alliance founded by top African companies and global players sharing a common vision around the importance to build sustainable innovative solutions in Africa. The alliance is open to new partners sharing the same ambition.
The founding members of the alliance are:
• R20 – Regions of Climate Action: A not-for-profit international organization founded by Arnold Schwarzenegger that works to support sub-national governments around the world to develop and secure financing for green infrastructure projects;
• The Leonardo DiCaprio Foundation: Advisor and supporter to collaborative partnerships, the Foundation supports projects around the world that build climate resiliency;
• Africa Development Solutions Group (ADS): A pan-African group, including manufacturing assembling operations in Africa and Solektra International, a leading company in solar energy solutions (PV, LED) investing in economic growth and employment in Africa;
• JCDecaux: The number one outdoor advertising company worldwide partnering with 4,031 cities in more than 80 countries, invented a model providing cities with street furniture and public services (such as bus shelters, city information panels, automatic public toilets, recycle bins) at no cost, financed by qualitative advertising spaces;
• Signify (formerly Philips Lighting): World no1 lighting company with the purpose to unlock the extraordinary potential of light for brighter lives and a better world;
. Societe Generale: One of the leading European banks and a long-standing partner of the African continent with operations in 19 countries. Societe Generale pledged to play a driving role, along with private and public sector players, in sustainable development in Africa, notably by leveraging on the Bank's know-how in energy and infrastructure financing as well as its unique expertise in impact-based finance.
A first action the GASCA advocates in favour of is the development of an ecosystem of smart lampposts.
These smart lampposts pose a leapfrog solution, both in terms of technology and business model, as they tackle two of the major pain points communities in Africa are facing: access to energy and connectivity.
The smart lamppost addresses these two pain points both in cities and rural areas:
Technological leapfrog
The smart lamppost, thanks to its off grid solar PV panel and battery, can bring energy in areas where there is no electricity. This solution does not necessarily require an extension of the national grid which, in most cases, requires tremendous investments. On top of that, the smart lamppost can provide telecommunication and connectivity services, being a potential internet relay. By solving these challenges, the smart lamppost can further provide additional services such as mobility, security, smart education, smart healthcare or citizens' wellbeing solutions.
Business model leapfrog
This will require the set-up of a new ecosystem, which aims at generating derived revenues from smart lampposts and thus enabling the public sector to envisage investments beyond their current budgets. The key for the emergence of such a business model is to further develop cooperation by building public-private partnerships to address the technical, commercial and financial aspects of the smart lamppost.
In this perspective, the GASCA is fully open to welcome more members from the public sector as well as clean tech, financial and service companies joining the initiative with the aim to further develop smart solutions in Africa. GASCA contemplates a first implementation of the lamppost programme in Rwanda.
Home to Smart Africa Alliance and the acclaimed Transform Africa Summit, Rwanda is a critical player in advancing digital technologies over the continent, and is at the forefront for village development through its "Green Village Programme".
(1) UNEP FI: United Nations Environment Programme Finance Initiative.
Link to the report published in November 2018 "Rethinking Impact to finance the SDGs".