Green Fund Support | Cyrielle Hariel is #GoGreenWomen
By TEAM R20 | 22nd March 2017 | Updated at 02:03
---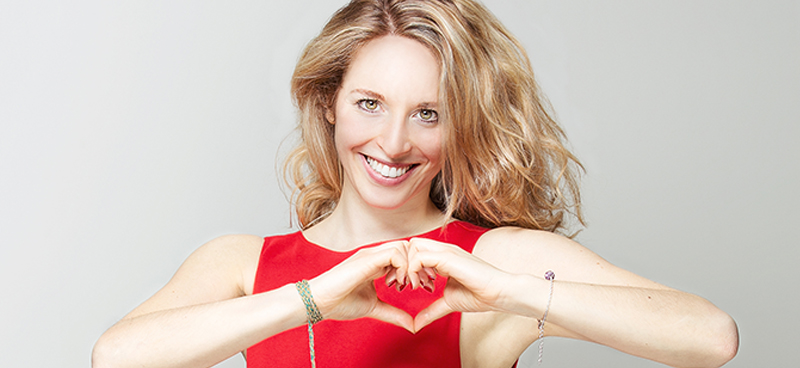 | On the occasion of the launch of the R20 Fund for Women in the Green Economy, initiated by Michèle Sabban – President of R20 -, warm-hearted and willing women agreed to support the project. This week, we have met Cyrielle Hariel.
Can you briefly tell us about you and your actions ?
Green & Positive Journalist, blogger, TV host, Ted Speaker and soon an author, I started making impact or inspirational journalism after a health problem. Since then, in connection with my personal history, commitment is at the heart of my actions. Statelessness, Climate and Cardiovascular Diseases are my 3 fights in which women are the first victims.
How would you explain women's role in climate change mitigation? And why women's role in climate change mitigation has been ignored for so long?
Women have multiple roles in urban and rural areas in the world. Mother, wife and worker, they have to support several expectations often alone and almost instantaneously, our way of life having been considerably changed with the digital revolution. Resilience is one of their unwavering strengths that the media can now put a highlight on it. Today, the connected world allows us to highlight, inspire and commit all of us. Now digital platforms and solutions exist and are shared around the world, the role of women is gaining momentum and this former silent women's revolution is now echoing in our society.
A short message to support our R20 Green Fund for Women ?
This idea is as inspiring and humanistic as her founder Michèle Sabban. Solidarity is the essence of this ambitious and impacting project. Connecting the first ladies and the poorest women of  the same country in order to empower and support sustainable development projects by enabling both to participate in a fund that will be used for sustainable projects for other women in the World is just essential. At a time when boundaries are redrawing and bridges are emerging, the idea of launching projects of hope and solidarity is simply vital, especially when its actions respond to the biggest challenge of the 21st Century, Climate change!