"Building together the economy of tomorrow"
By PKB | Nicolas Hazard, Chairman, Le Comptoir de l'Innovation and President, Calso Inc | 3rd July 2016 | Updated at 04:07
---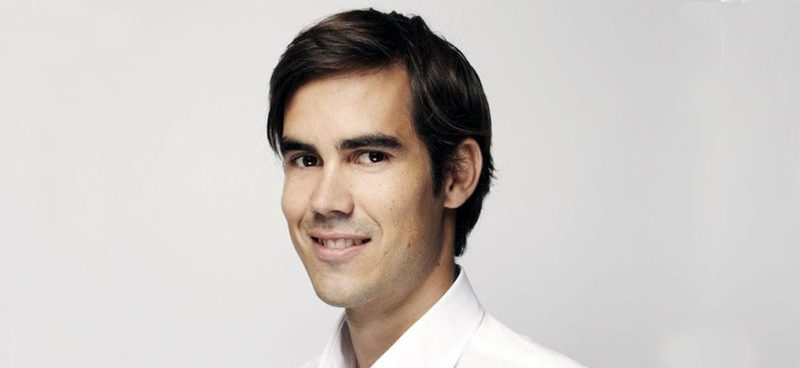 | We live a strong paradoxical time. On one hand, we notice an ongoing growth of inequalities, and with it, social tensions getting more and more vivid, this situation being aggravated by natural resources' overexploitation under the galloping demography's effect. On the other hand, we witness a new industrial revolution, where the whole applications are fully yet to discover.
New technologies at our disposal (digital, biotechnologies, robotics, artificial intelligence…) can constitute as much a threat as a great opportunity to re-invent a better world. All line of businesses see today, their economic model deeply disturbed. And technologies at our disposal can be as many tools that will allow us working for a more inclusive economy and that will consider our planet's environmental issues. We already know that farmers will massively use drones to save pesticides and water, doctors will be able to re-create organs through 3D printers, students from the whole world will have access to the best teachers and we will soon not need to drive thanks to autonomous cars! In this context, the consumer has a leading role. He takes back the power and now requires a personalized product, on demand, that has a positive impact on its community.
A new entrepreneurs 'generation
This new economy is already ongoing, carried out by a new entrepreneurs' generation, innovative and tied to strong values. Today, a lot of young people want to become entrepreneurs, and create businesses that have a meaning. Conscious by our planet's situation, having grown up in a world punctuated by crisis, they have decided to act and create startups that have social and environmental positive impacts. Hence, these women and men entrepreneurs invent a new economy, wealth-creating and that has a social value.
This new economy relies on three pillars. Each of these economic models has its proper particular and original logic. The first one is collaborative economy, perhaps, the more renowned. Airbnb or Uber are the raiding patrol, but in reality, there are thousands of companies developing under that format, where the created value does not depend from property but from the user's experience. The second form is the one that we call social entrepreneurship, used both in rich and developing countries. Whether or not they are SMB, it is a question of developing profitable business models and having an incentive to fight against a social or environmental issue. Finally, the last pillar of this new economy is the one told circular that is aimed at finding productive logics without using new raw materials (only via recycling). This is for instance, the case of Upcycle, a startup that harvests coffee marc of Parisians bars, to make grow in it high quality mushrooms, that we can find, then in the French capital's finest restaurants. Upcycle is one of the examples of these representatives' startups that have a new way to see production model and that have high potential to create employment: between 355 000 and 657 000 by 2030, only for France.
These entrepreneurs whom proliferate across the world deserve today to be accompanied and supported. And to encourage and help them to reveal themselves and build their company, Le Comptoir de l'Innovation and its partners chose to put at their disposal a worldwide network of incubators and accelerator programs. This network called #Impact² gives rise to these new entrepreneurs, generators of economic opportunities for their community and beyond, and makes them grow. They have at their disposal co-working space, mentorship, consulting, and access to an international entrepreneur's corporate and funding solutions.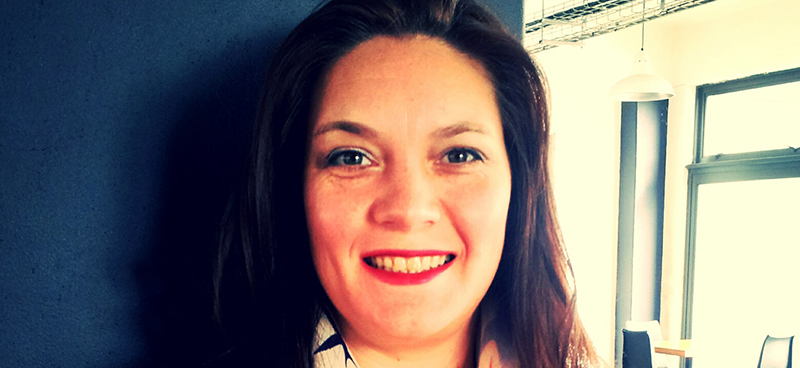 A network that leaves nobody in the way
#Impact² wants to offer to all the entrepreneurs the means to achieve their ambitions, within their eco-system, no matter what is their training, because talents are everywhere. The buildup programs apply to companies that are going to create locally jobs whatever the business line is. Present in 10 countries, on 4 continents the network is today renowned across the world, and knew how to create unexploited talent pool of young people with high potential across the world. 
Conscious about the opportunity that migrants can represent, in particular the ones who came lately from Syria to Europe, we launched the Start&Code program in Amsterdam. The ambition is to respond to the companies 'demand of recruiting people trained to digital technologies 'jobs (computer programmer, community manager…), while offering economic opportunities to young migrants. To achieve these objectives, Start&Code knew how to encompass with public actors and private locals, to set up intensive trainings to computer programming jobs, and to incubate the projects of the ones that want to build their own companies, the whole in order to create hundreds of jobs.
In Morocco, Le Comptoir de l'Innovation searched to respond to the missing legal background and funding's access that encounter Moroccan "green" entrepreneurs, through the creation of Espace Biday, first Social Green Tech incubator of the African Continent. Ichrak Tawafin, PhD in management has been able to develop in Morocco, a company of gathering organic waste from hotels and restaurants, to make it a high quality compost, with high added value, and commercialize nearby nursery owners, landscapers and particulars.
An international ambition
For the most innovative startups and that want to conquer the world, we have developed a specific program in San Francisco, called Tarmac SF. It is a startups' accelerator for foreign startups with high growth that want to develop its activities in the Silicon Valley. It offers a full accompaniment program that includes services related to immigration and housing, a co-working space, a large workshops' panel and events, along with an access to a network of more than 500 local entrepreneurs. This accompaniment from A to Z allow entrepreneurs to facilitate their entrance in the American and international market.
This is the case for instance of Deidre Luzmore, a south-african founder of the plaform Mzansistore.com that allow designers and artisans of her country to sell their products across the world. As she highlights:
as an African woman, it seemed from the very beginning to be an unreachable one for me. 
MzansiStore provides something fresh and exciting for South Africans and offers a phenomenal locally made quality product to international customers. With the help of Tarmac SF I hope to open up access to international customers. »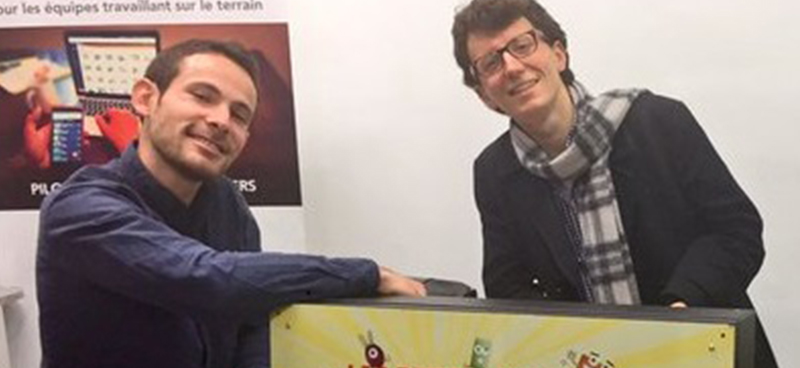 Leaning to new technologies
Impossible unnoticing the major innovative technologies: the cloud, 3D print, e-health, e-government and big data… In this context, the entrepreneurs that use technology for social good must be able to beneficiate all the support they need to change scale. This is the reason why we created several accompaniment devices around technological innovation. The first one has been created in partnership with the City of Paris, the Social Good Lab. It's a one year measured program that helps the companies with high technological innovation as well social and/ or environmental impact.
It is in this incubator that Centimeo found then the necessary resources for its solution's development that facilitated the use of cents, that we have plenty our pockets and do not know what to do with it, via machines that distribute individually products from equitable commerce. Without the available expertise within the Social Good Lab, Benjamin states
we probably wouldn't have imagined about tackling social impact through our business. 
In Asia, it is Hong-Kong, technological hub of the continent, that launched this year So in So Good (Social innovation for Social Good). It is a double program conceived around a social-tech incubator (in partnership with the Honk-Kong Science & Technology Park) aimed at making profits of this full flow eco-system while maximizing the tech startups' social impact and on-measured training aimed at rising awareness about entrepreneurship to young people from unprivileged area.
Regarding Tarmac TX, accelerator of the network, headquartered in Austin, in Texas, new technological hub in the United Stated, it aggregates around it and its incubated people, experts from the technological industry (in particular the ones from the 3M company) and social entrepreneurship, to help them developing innovative technological solutions for identified social or environmental needs.
Aggregating strong partnerships around the entrepreneurs
The network #Impact² is today a global renowned movement that appreciates a very high growth. Because generating this new entrepreneurs 'generation that push the traditional entrepreneurship's codes, is an emergency. The models that it develops, the services and products it offers, the jobs that it generates, constitute a real and credible solution to our planet and civilization's challenges. Public authorities (metropoles, regions, States, national and international institutions), economic actors (large companies, entrepreneurs) and civil society must together encourage this great dynamic, to create this new economic paradigm, inclusive and sustainable.