Schwarzenegger Climate Action News
By TEAM R20 | 7th December 2021 | Updated at 09:12
---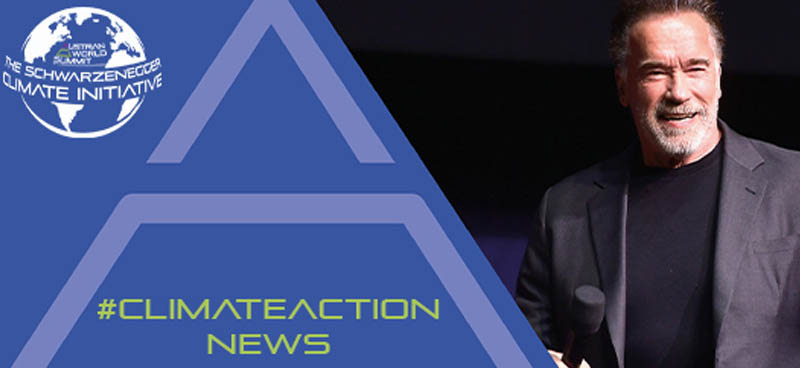 | Dear friends of the Schwarzenegger Climate Initiative! COP26 in Glasgow came and went – unfortunately the conference has not left us with a bright and euphoric view into the future.
Some important details like Article 6 of the Paris rulebook were undoubtedly achieved but many important issues were not pushed through.
In the end the question remains, what is the point of the agreements if the politicians back in their home countries are either not honestly willing or not able to implement the necessary measures to achieve the goals that have been set?
The pushback from the fossil fuel industries and other special interest groups are strong and they don´t mind playing dirty.
It is therefore all the more important to support those who, as Arnold Schwarzenegger put it in his video clip on COP26, have "the heart, the brains and the balls" to stand up for climate protection.
He himself proved that it is possible in California.
It is in each and everybody's hands to choose to be part of the solution and not the problem by electing the right people, investing more sustainably, buying ecologically produced goods, working for role model companies, pushing own climate projects and above all, continuing to convince those who are not yet on our side.
Not everyone has to or can fulfil all these things at once but if everyone makes a contribution, then we have already achieved a lot more than by reacting with resignation.
I am convinced that if we work together and send a strong clear message to the world, transforming the economy and saving us and our planet is possible.
The Schwarzenegger Climate Initiative will continue to be at the forefront of these efforts. The AUSTRIAN WORLD SUMMIT, as in the past five years, will bring together climate heroes from all over the world, present solutions, inspire people and support successful projects.
It only remains for me – admittedly a little early – to wish you all happy holidays, stay healthy! My team and I look forward to working with you again next year to protect the climate and the environment.
All the best,
Director, The Schwarzenegger Climate Initiative